8 Spotify Playlists Curated By Local Artists That You Should Listen To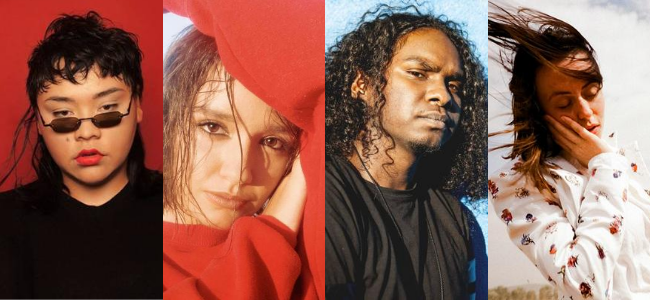 In desperate need of some fresh new music in your life? We've uncovered some of the best local artist-curated playlists on Spotify featuring the best new talent coming out of Australia, New Zealand and beyond to help you stay in the know.
Kira Puru - Homecoming queen
Genre-defying muso Kira Puru has championed an all-Aussie playlist featuring her fave homegrown talent, dedicated to all her friends in the arts who have been displaced by COVID-19. Cop a listen HERE.
Baker Boy - Makes you want to move
On the hunt to discover new local acts? The Fresh Prince of Arnhem Land, Baker Boy has curated a juicy playlist featuring tracks from local Australian acts including Thelma Plum, JessB, Sampa the Great and Kaiit. Check it out HERE.
Blak Australia curated by Emily Nicol
While not curated by a local musician, this playlist is a major game-changer. Radio and podcast producer Emily Nicol is the curator behind the playlist Blak Australia which was created as a dedicated Australian Indigenous and Torres Strait Islander playlist for Spotify. Give it a listen HERE.
The Mildlife Very Fantastic Playlist
Melbourne four-piece Mildlife has created a playlist of kaleidoscopic space jazz magic, featuring tracks from acts including Nu Guinea, Kool & The Gang, Herbie Hancock, Larry Heard, Krakatau and more. We suggest you give it a play HERE.
Flight Facilities: All Flights Grounded Playlist
Miss jet setting around the world? Electronic duo Flight Facilities have put together a playlist of songs they're loving right now from all genres and corners of the earth. Listen to the playlist HERE.
Alex Lahey - Enter The Fever Clinic
Multi-instrumentalist Alex Lahey recently dropped a playlist to cure your iso-boredom, includes fire tracks from Bakers Eddy, Gordi, Zeitgeist Freedom Energy Exchange, The Killers and more. Check it out HERE.
Eves Karydas - Cheery-picked by Eves
Looking for a mid-week pick me up? Singer-songwriter Eves Karydas has your back, bringing you tracks from Cub Spot, Dominic Fike, DMA's, Elliott Smith and more. Listen HERE.
Gordi - .20/20.
Can't quite decide on a genre to listen to? Chuck on Gordi's .20/20. Playlist! It's full of everything from Tame Impala to Purity Ring, to Charli XCX. Listen HERE.
FOR MORE BREAKING NEWS CLICK HERE