Fremantle's Best Kept Secret: The Old Synagogue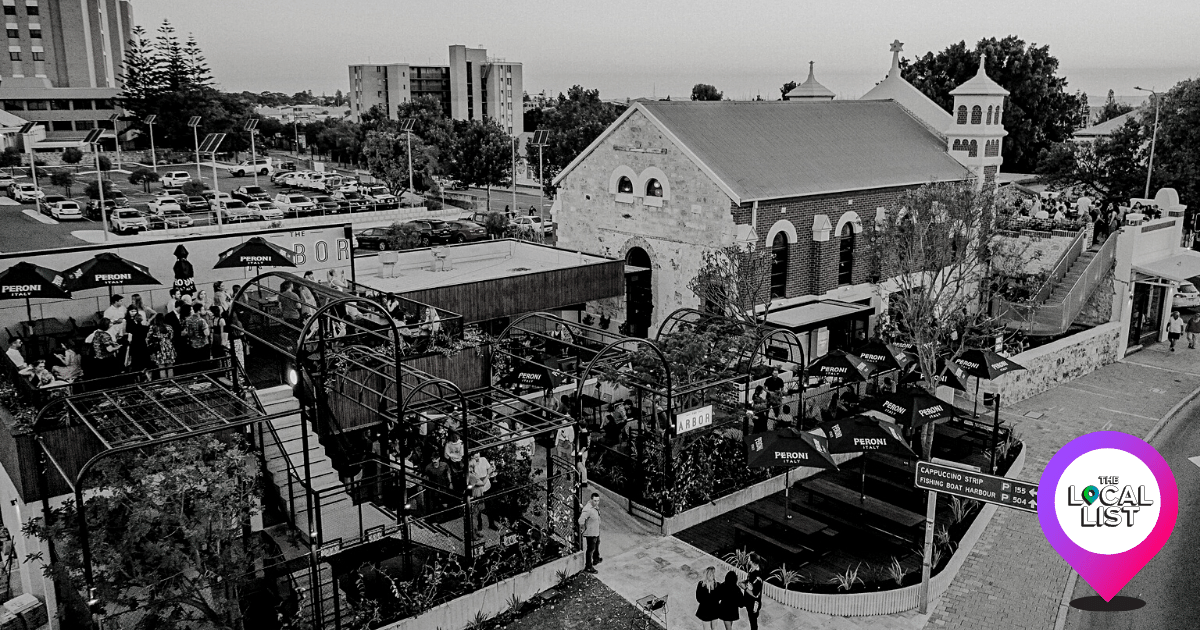 As we round out the first month of our Local List campaign we thought, what better venue to highlight than the hidden gem that is Fremantle's Old Synagogue (The Gog). Originally Western Australia's first-ever Synagogue, the refurbished 1902 building is now home to four incredible hospitality venues. We chatted to Venue Manager, Siobhan Needham about Freo's newest hospitality precinct and why it should be on your bucket list as borders reopen.
Words by: Siobhan Needham
Tell us a bit about yourself and what your role is at The Old Synagogue.
I've been working at 'The Gog' since June 2020, having worked in Hospitality in Perth, Darwin and the UK for the last 15 years. Currently, the Venue Manager here looking after the four venues and over 100 staff.
Every day is different and certainly never boring. Staff keep me on my toes and we have some great customers that make it a pleasure to do what we do!
The building has quite an interesting history, dating back to 1902. Can you tell us the backstory of the building and how it came to be what it is today?
How much time do we have?
The building was the first Synagogue in Perth but only operated for 6 years until the congregation moved North. It has then been a number of different offerings from a beer's building, similar to a bottle shop in the 1920's to a carpet warehouse and art exhibition. It was almost a boutique hotel before our owners took over and developed The Old Synagogue, a truly innovative multifaceted hospitality venue that embraces modern service, food and beverages while paying homage to the history around us!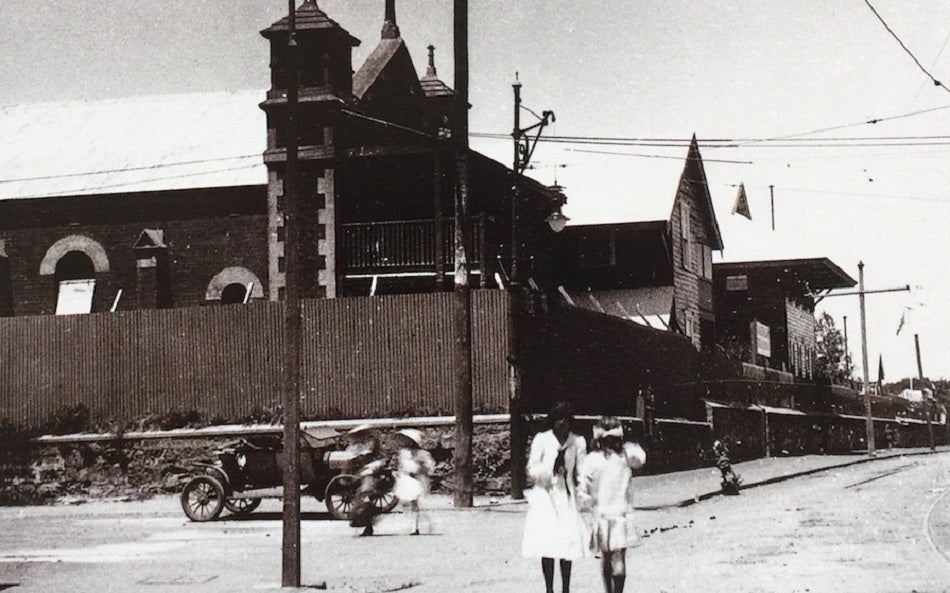 Image source: Fremantlestuff.info
The venue boasts a three-story pub, modern-Asian restaurant, caf -bar and even an uber-cool cocktail bar hidden behind a bookcase. Where's your favourite place to hang out and why?
After work, you can catch me in Mr Chapple, this venue although only small boasts a massive back bar of unique spirits along with 18 beer taps and a fun and funky lo-fi local wine list. This is also where our coffee machine is and I have to say - I am addicted to our coffee blend!
The furnishings and attention to detail in Mr Chapple are on point to create a relaxing and intimate vibe for brekky, lunch and dinner. In Summer it is also great to sit on Mr Chapple rooftop and watch the cappuccino strip bustle below.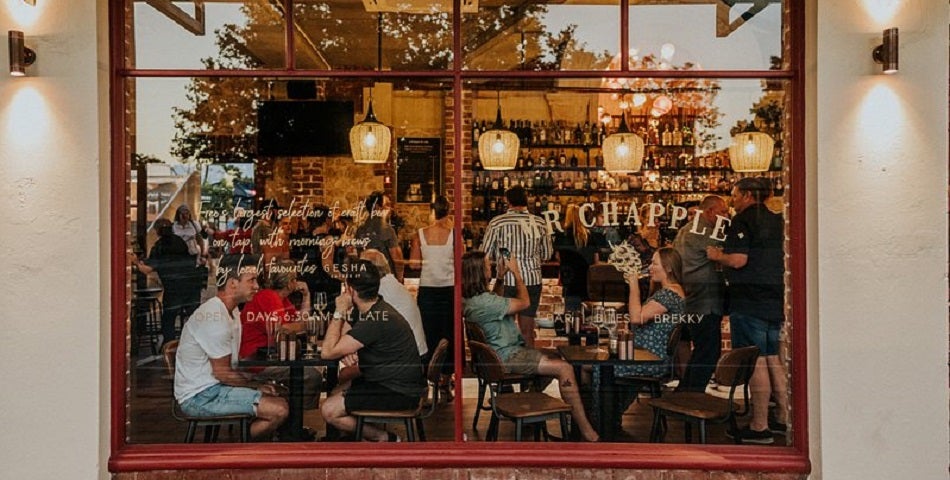 If you could only order one meal and drink across the entire venue's menu for the rest of your life, what would they be?
Oh don't make me choose! If only one then I would have to say Tonic + Ginger's crispy BBQ duck legs! Exec chef Leigh Power has created a masterpiece of texture and balance of flavour with house-made char siu and pickled cucumber salad to compliment and add that touch of freshness.
My current favourite drink, a cocktail hails from L'chaim, our super-secret speakeasy - The Audrey Hepburn uses local pet nat, gin, orange + lemon oil, and oh yeah - it is Tiffany blue and sparkles!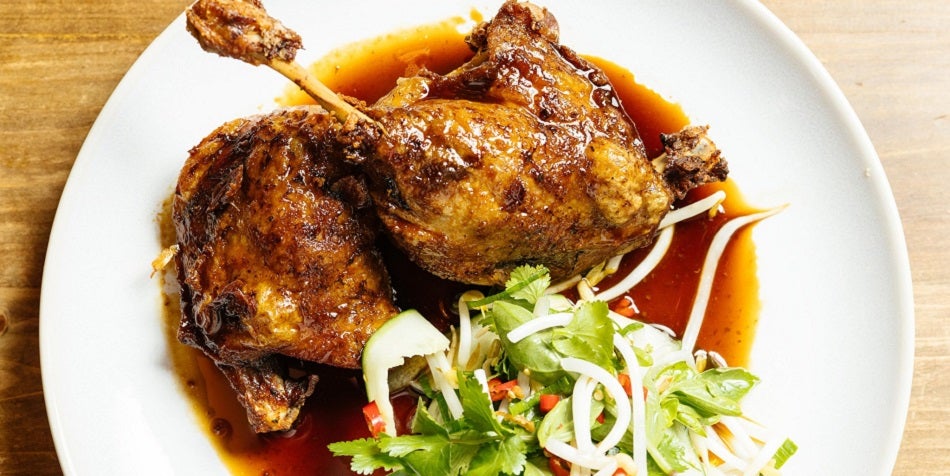 If budget and travel restrictions weren't an issue, what artist would you love to see performing at the venue?
I'd love to see Tame Impala play a Sunday sesh. I'm a big supporter of local and bringing them back for a show would bring the feels! Our Sunday sessions can get a bit crazy and a DJ set from Kevin Parker would just be the icing on the sesh cake.
Keen to check out The Gog? To find out the latest news on upcoming events or to book a table visit The Old Synagogue website.
FOR MORE BREAKING NEWS CLICK HERE