Gippsland Country Music Festival Returns In 2022 Headlined By Kasey Chambers And More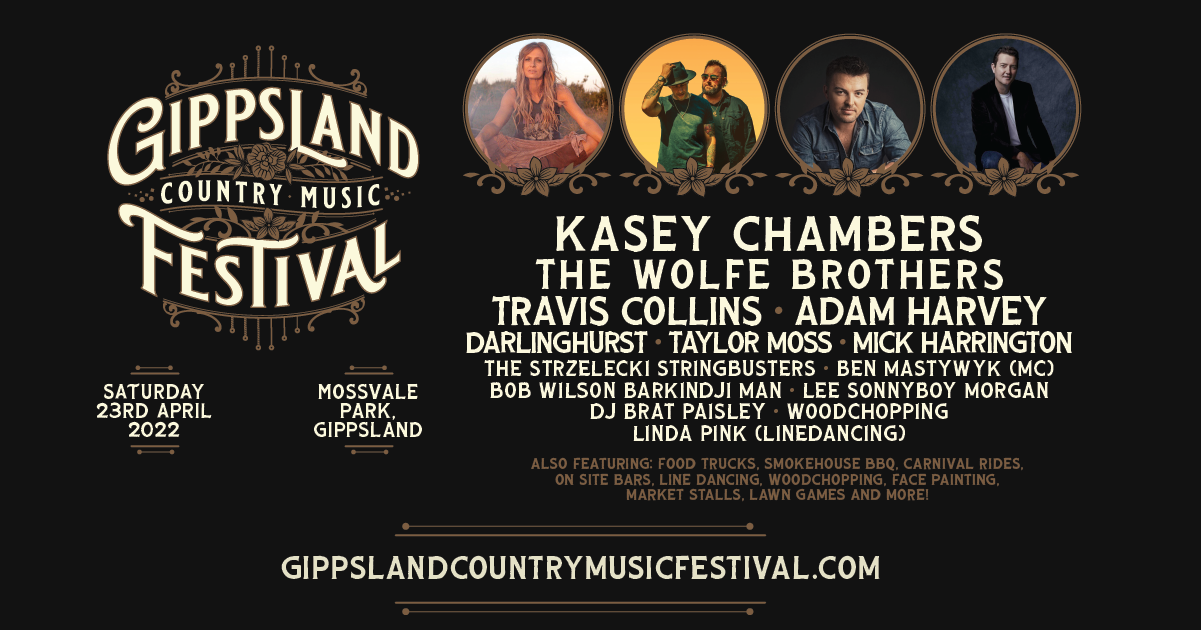 Victorian country music fans are in for a real treat in the new year as Gippsland Country Music Festival returns to Mossvale Park on Saturday 23 April 2022.
The annual country music festival is set to host an impressive line-up of Australian country stars, headlined by Kasey Chambers, The Wolfe Brothers, Travis Collins and Adam Harvey, with Darlinghurst, Taylor Moss, Mick Harrington, The Strzelecki Stringbusters, Bob Wilson Barkindji Man, Lee SonnyBoy Morgan, DJ Brat Paisley, and MC Ben Mastywyk also performing on the day.
Tickets for the Gippsland Country Music Festival go on sale Thursday 4 November from 8.30am via Moshtix.com.au. Full lineup and ticket details below.
Gippsland Country Music Festival
Saturday 23 April 2022 | Mossvale Park, Berry's Creek, VIC
Kasey Chambers | The Wolfe Brothers | Travis Collins | Adam Harvey
Darlinghurst | Taylor Moss | Mick Harrington | The Strzelecki Stringbusters | Bob Wilson Barkindji Man
Lee SonnyBoy Morgan | DJ Brat Paisley | MC Ben Mastywyk
DJ Brat Paisley | Woodchipping | Linda Pink (line dancing)
FOR MORE BREAKING NEWS CLICK HERE